To View the Artwork of Our Artists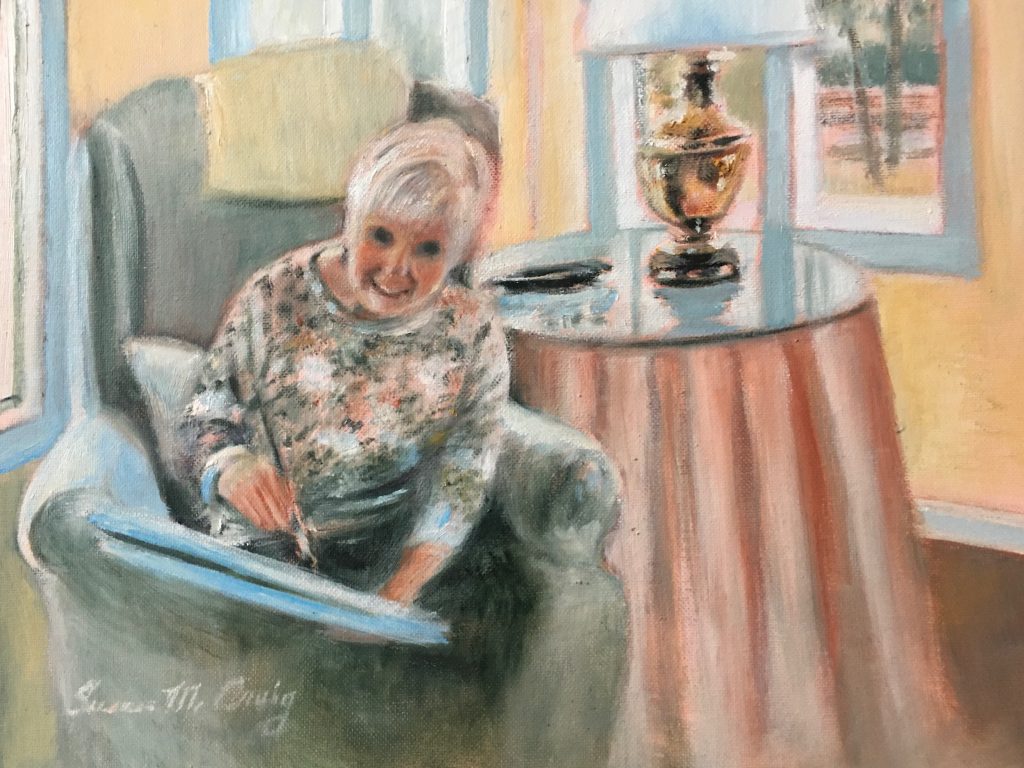 "Light, shadows and reflections combine to create a visual impression of a particular place and time in my mind. I begin with photos and memories and adds value, texture and shades of color to infuse my paintings with light. I also enjoy painting en Plein Air, outside, in the moment. Seeing the immediacy of colors and shadows inspires me! I will never run out of subject matter for paintings. The world is truly a miraculous place, and we are blessed to be here. " (Image-Self-Portrait)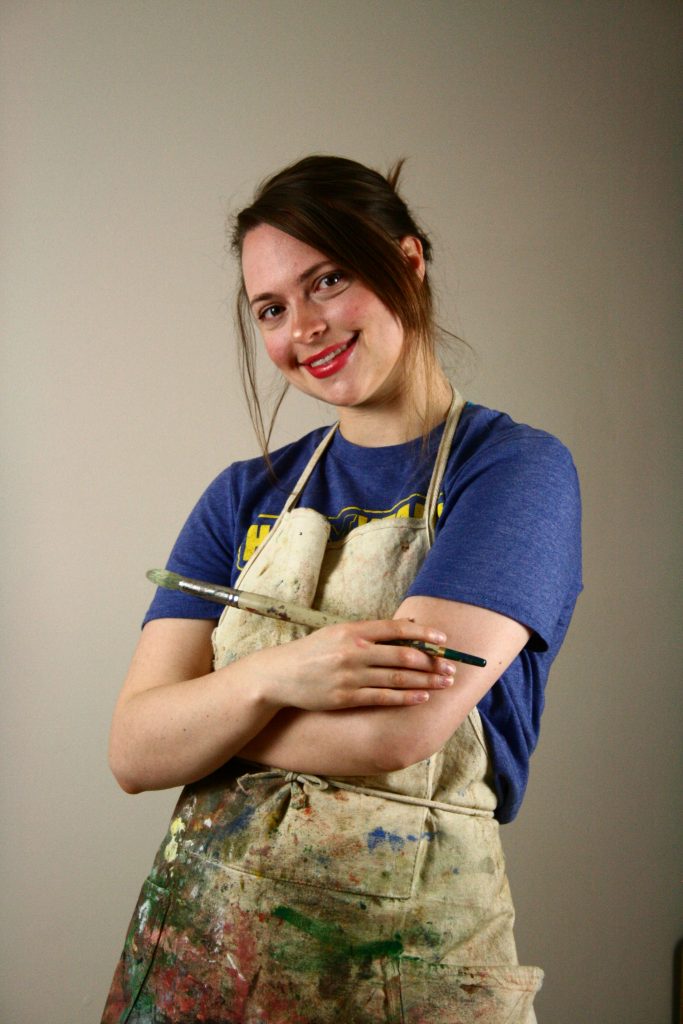 Kaili Dence
"My recent work is inspired by my passion for animals. My drawings capture the unique personalities of each species in my favorite mediums: pastels, charcoal, oil, and colored pencils. Charcoal allows me to create with the precision that defines my animal compositions. This medium allows me to explore a range of values and mark making. I am also drawn to pastels because they allow me to create from a vibrant, rich palette. During the creative process, I feel a deep connection to the essence of these amazing creatures. My hope is to bring attention to wildlife preservation and to help the viewer consider their relationship to nature.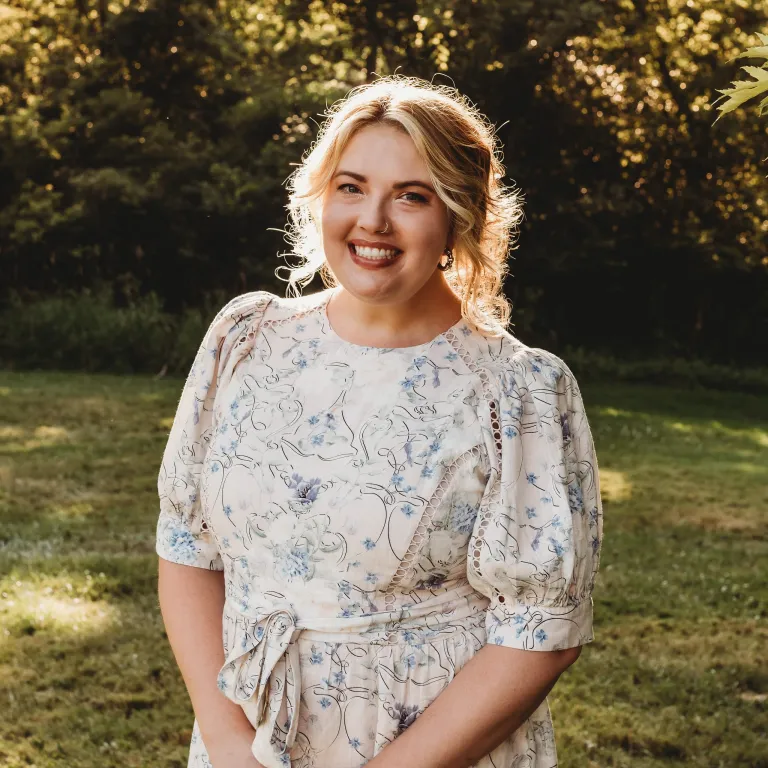 Tara Joshi
Tara founded TJ Pottery, with a vision to bring distinct, handcrafted pottery within everyone's reach. Tara is fully immersed in her passion, continually innovating in her studio while inspiring others to discover the beauty and craftsmanship of pottery. She is also the Gallery Manager at Whitepine Studios. She brings over a decade of experience in gallery management, has curated juried exhibitions and previously worked at the esteemed Toledo Museum of Art.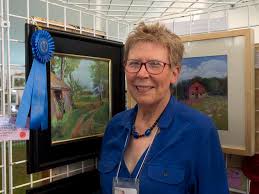 Linda has studied with nationally known professional pastel artists for over two decades to perfect her craft and develop her unique style. Linda's work is a collection of both city and country landscapes. Linda often stops on the side of the road to paint the unique landscapes Michigan has to offer. "May my work bring to you, joy, peace and inspiration, as they bring the same to me as I create them. "

Mary Murphy
"My watercolor paintings offer moments to just pause, to notice – whether it's a sunrise, a walk in the woods, a memory, or the sheer joy of colors mixing on the page. My hope is that my art causes you to simply look, take a breath, and smile at the little miracles all around." Mary's artwork often focuses on the tranquility found in nature. Her painting style is strongly influenced by the impressionist and the post/abstract expressionists.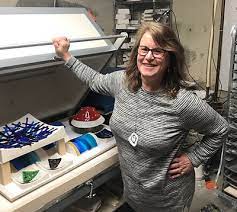 Anne Rogers
Anne is a Michigan native and lives in Ann Arbor. "As a fused glass artist, I work with sheets of colored glass that I cut and shape with various motifs. I have a lifetime of interest in art and have dabbled in many formats including jewelry, painting, mosaics and candle making. When I was introduced to fusing I found my passion. I have studied with several master artists and continue to challenge myself with new techniques and designs. I enjoy creating various designs but my favorites tend to involve various landscapes, especially beautiful Michigan birch tree scenes. The possibilities are endless when inspired by nature."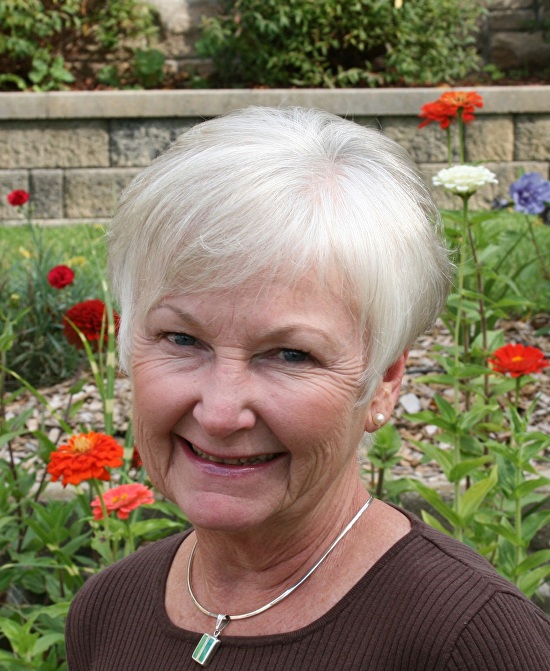 Sally Wetzel
"Everything has beauty, but not everyone sees it. Painting and the creative process have given me an appreciation for my surroundings that I didn't have until I picked up a brush some 25 years ago, beginning in watercolor. Michigan's four seasons offer continual enticement to capture their magnificent beauty with Pastel, my favorite medium. The spectacular views of woodlands, lakes, and rural areas in the changing light and color are irresistible subject matter begging to be painted!