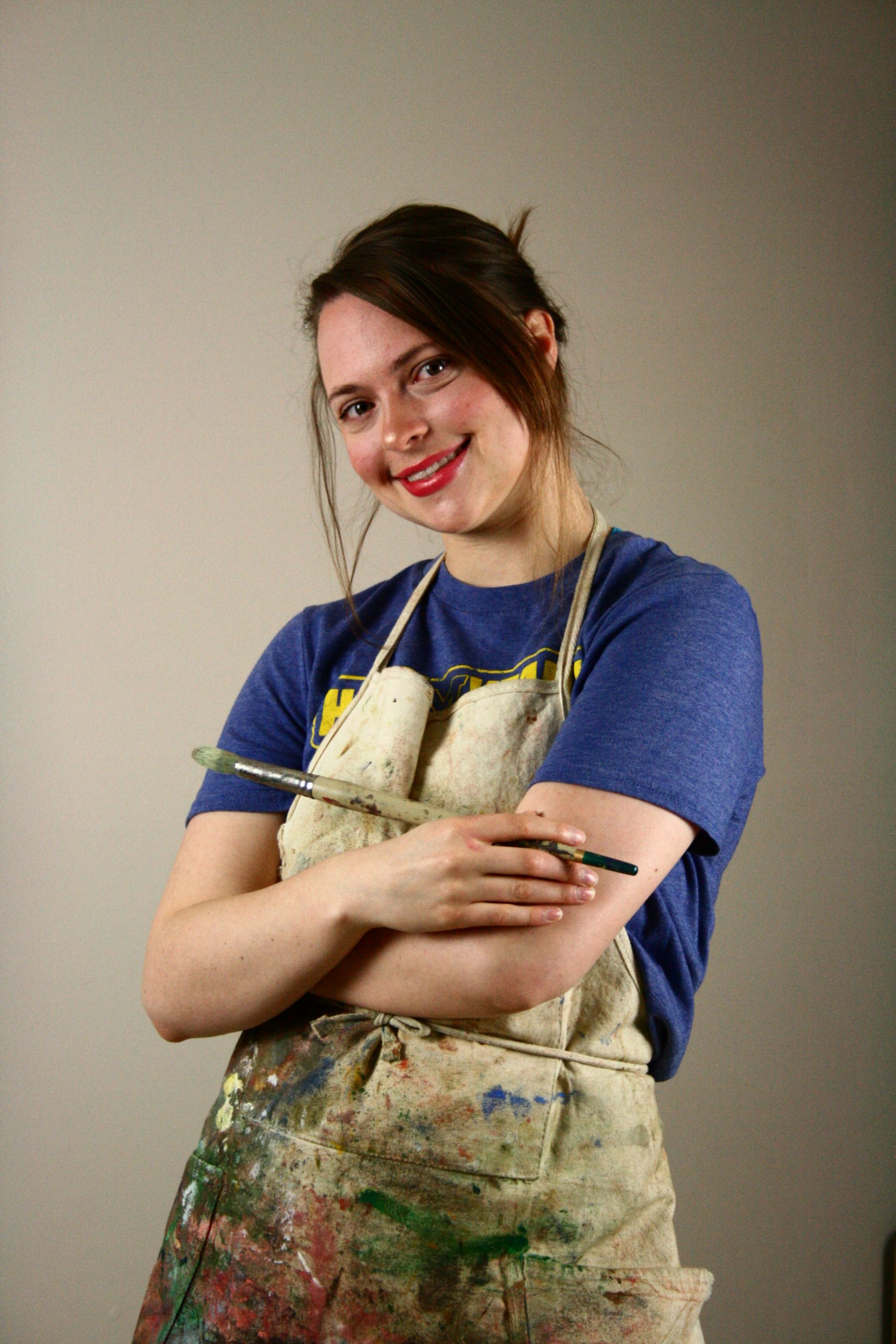 Kaili Dence, Creative Director
kaili@whitepinestudios.org
Kaili is originally from Utah but has lived in Saline, Michigan since she was a child. Her lifelong passions have been visual arts and music. She received her BFA from the Penny Stamps School of Art & Design at the University of Michigan. Her concentration was drawing and painting. She studied fresco painting and figure drawing in Florence, Italy at the SACI College of Art and Design. At U-M, Kaili was active in Ballroom and Irish dancing and the Campus Band. Kaili has extensive experience teaching art classes to both children and adults. She was an instructor at the Ann Arbor Art Center and several senior living communities in Saline. She also volunteered in a U-M weekend program to teach art to students in Detroit's Public Schools and at the University of Michigan Hospital System providing art lessons to patients at their bedside. As Creative Director, Kaili has created over 100 unique classes designed to "inspire the artist inside" her students. Kaili's goal is to deliver these classes in a safe, fun and supportive environment. 
Joanne Dence, Managing Director
joanne@whitepinestudios.org
Joanne has lived in New York City, New Jersey, Texas and Utah but settled in Saline, Michigan with her family since 2003. Joanne has over 15 years of corporate experience in Human Resources, Sales and Marketing. After moving from New Jersey to Texas, she transitioned to education and taught in a rural high school in Austin. In Utah, she took time off from her career to home school her two children. She eventually went back to work as an Academic Advisor in Ann Arbor, where she developed and delivered curriculum specializing in study and life skills. Outside of work, her greatest joy is spending time with her family and traveling where she enjoys opportunities for new experiences. As Managing Director, Joanne is excited to bring her vast experience in both teaching and management to this new venture.
Randall Dence, Marketing Director
randy@whitepinestudios.org
Randy has lived in Ohio, New Jersey, Texas and Utah but settled in Saline, Michigan since 2003. Randall received an MBA from the University of Toledo with a concentration in Computer Systems and earned a BA from Miami University in Oxford, Ohio. Randall has 15 years' experience in the Financial Services Industry as a Portfolio Manager. He has run his own independent advisory practice for the last ten years. Prior experience includes nearly two decades in the high technology sector where he held key management positions in product strategy and marketing. Randall was an adjunct professor at the Haab Business School at Concordia University. As Marketing Director, Randall is responsible for providing leadership and direction to the company's marketing and branding efforts. 
Tyler Dence, Technical Director
tyler@whitepinestudios.org
Tyler Dence is a Software Engineer in Cybersecurity at Ford Motor Company, primarily focusing on web application development and embedded cryptography. He graduated from the University of Michigan in 2017 with a degree in Computer Science and a minor in Mathematics. While in school he held two internships, one analyzing satellite imagery for military applications and the other maintaining legacy web application code for an IT outsourcing firm. Tyler also enjoys mentoring others. As an IT Facilitator and Instructional Assistant at the SAE Cyber-auto Challenge, he teaches high school and college students how to evaluate cybersecurity risks on connected vehicles. During his collegiate career he was a technical leader on a robotics team, mentoring new students in software engineering robotics. In his spare time, Tyler is a licensed pilot and member of the Michigan Flyers Club. As Technical Director, Tyler is responsible for providing online and on-site IT strategy and development.