I was born in Utah but Saline has been my home for the past 20 years. I began drawing and painting at an early age and always knew I wanted to be an artist. The focus on technique demonstrated in classical art led me to develop a representational style in my work. I gain inspiration from the natural beauty I observe in nature, people, and especially wildlife. I have a BFA, with a concentration in painting and drawing, from the Penny W. Stamps School of Art & Design at the University of Michigan and studied figure drawing and fresco painting at SACI College of Art and Design in Florence, Italy. I continue to perfect my craft by taking lessons from master oil and pastel artists.
My recent work is inspired by my passion for animals. My drawings capture the unique personalities of each species in my favorite mediums: pastels, charcoal, oil, and colored pencils. Charcoal allows me to create with the precision that defines my animal compositions. This medium allows me to explore a range of values and mark making. I am also drawn to pastels because they allow me to create from a vibrant, rich palette and they can produce a beautiful luminosity.
During the creative process, I feel a deep connection to the essence of these amazing creatures. My hope is to bring attention to wildlife preservation and to help the viewer consider their relationship to nature.
These originals are available for sale at The Gallery at Whitepine Studios and in the online gallery. I also take commissions for pet portraits and other subjects. Please call me to inquire. 734-239-4569
My piece titled Eagle Owl, was selected in 2022 for Art Around Saline and Red Eyed Green Tree Frog, was selected in 2023. Art Around Saline promotes local artists and displays reproductions of their work in downtown Saline. To read the full article from the Saline Post dated 5/18/2022, follow the link below. Eagle Owl, can be seen at Murphy's Crossing behind Macs Restaurant.
Member of the Great Lakes Pastel Society.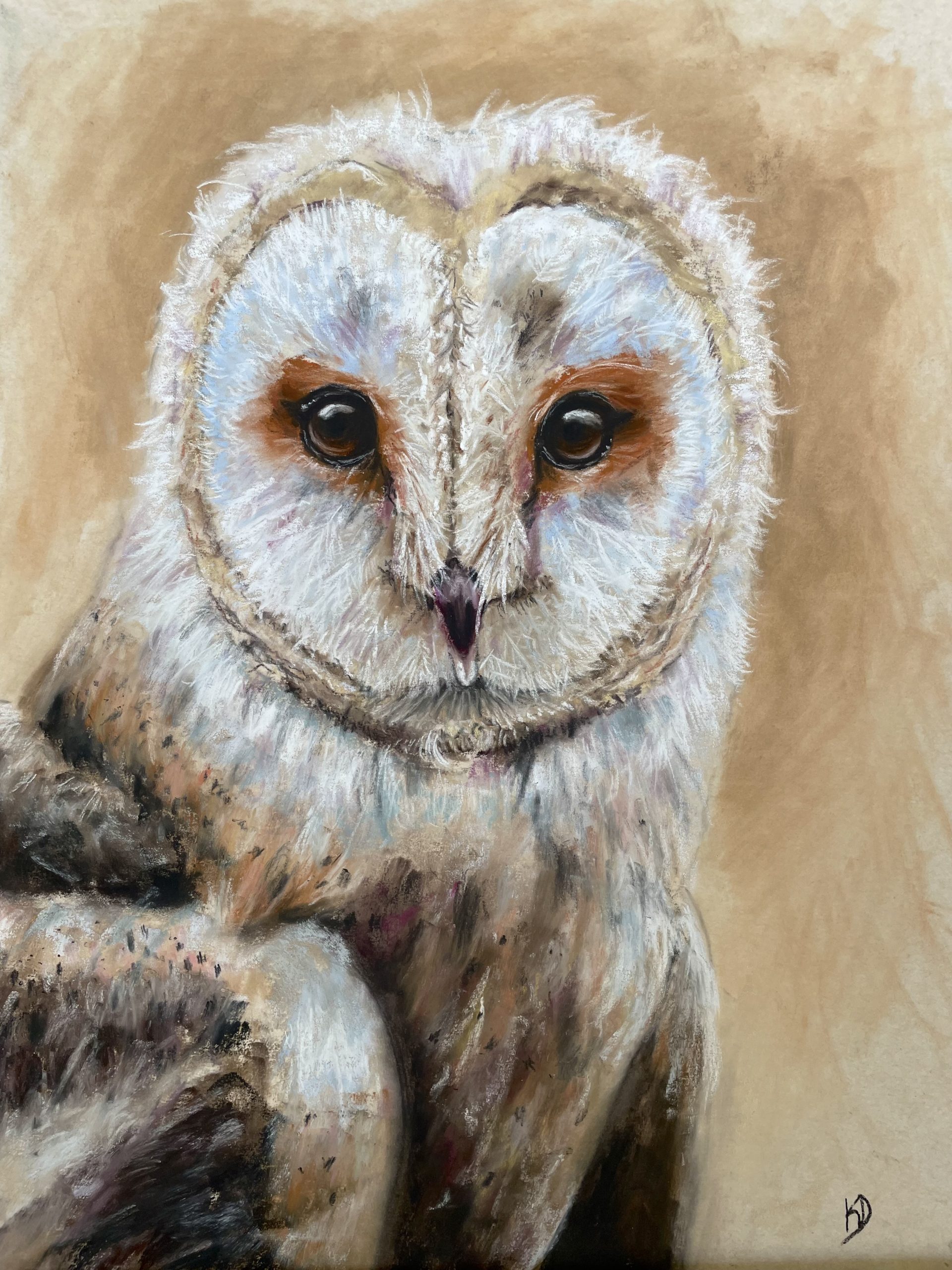 Art Around Saline Work of 6 Talented Artists to be Highlighted Around Town
2022 Art Around Saline Winner!
2023 Art Around Saline Winner!